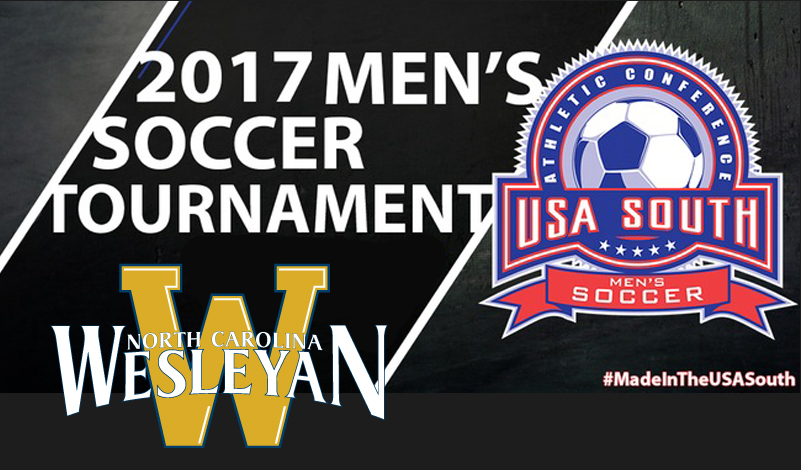 Rocky Mount, N.C. - The 2017 USA South Conference Men's Soccer Tournament resumed on Friday with a pair of semifinal matches at Scalf Field. The East Division's top-seeded Bishops advanced to Saturday's championship with a 3-0 win over the West's #3 seed Covenant College.
Wesleyan got goals from Baboucarr Njie (28'), Ignacio Lerech (43'), Lucas Menzo (75') to secure the win. Bishop keeper Jordan Williams earned his eighth shutout in goal to help NCWC tally its 13th straight win. The Bishops will now play the West Divison's #1 seed Maryville College for the USA South Tournament crown. NCWC was victorious over the Scots 1-0 during their regular season match-up. Saturday's championship match is slated for 2:00pm at Scalf Field with the league's automatic NCAA berth on the line.
No pass lists will be honored for this USA South event. Tickets are $6/person, $3/student with ID. The NCWC Student Affairs office has graciously offered to pay for the first 50 students in attendance, with an additional $75 (25 more students) being added for Saturday's championship thanks to an anonymous donor... that means the first 75 students with ID are free! A sign-up sheet will be available at the ticket gate beginning at 1:00pm.
Live video and statistics will be available via www.ncwcsports.com. For more information, please visit the official tourney website at http://usasouth.net/tournaments/msoc/2017-18/index.